Orbitform's Assembly Products & Services
Orbitform designs and builds assembly equipment for manufacturing. Since 1984, Orbitform has delivered over 7,000 assembly machines and custom assembly systems to a wide range of customers and industries around the world.
We Build Machines For:
Orbital Riveting & Fastening
Impact Riveting
Roller Forming
Hot Upset Forming & Riveting
Projection & Resistance Welding
Assembly Automation
Conveying Systems

NEW

Flush Self-Piercing Riveting
We Provide Services For:
Assembly Analysis
Tooling Development
Batch Production Runs
Orbitform 视频
For more information about Orbitform, the services we offer, and permanent part assembly, read our white paper, catalog, or journal.
Loading...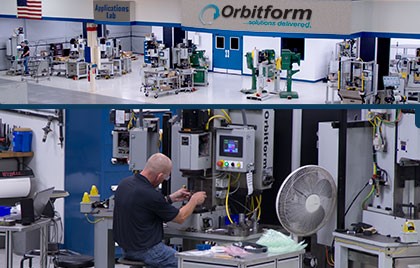 设计原型 消费者一直在寻找最新和最好的产品版本。为了满足需求,设计工程师面临着继续提供更新,更大,更安全和更技术的产品的挑战。在设计,验证原型和制造产品时,您如何确定您的装配是否符合功能和安全要求? 与您合作 Orbitform致力于在开发过程的前端与业务和设计工程师建立合作伙伴关系。我们利用我们的解决方案实验室来测试成型,紧固和铆接工艺。当公司在新产品的
[查看详情]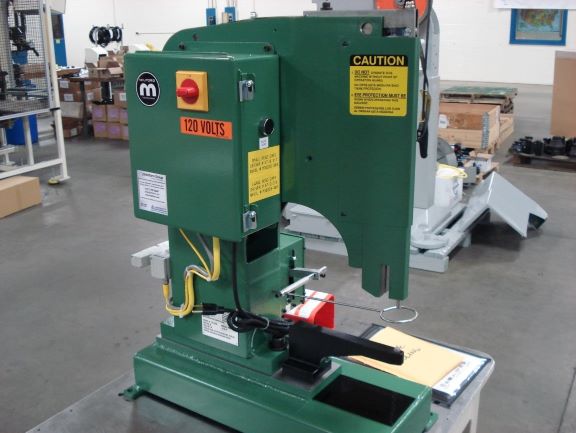 医疗行业的制造商面临着大批量生产坚固部件的极大压力。至关重要的是,他们的产品具有可承受磨损的安全接头,但它们也需要以经济有效的方式快速生产。如果你没有看到你的底线增加,那么生产好产品是不够的。一位脚踝足矫形器制造商转向Orbitform以解决这些问题。 周期时间和紧张空间 之前的制造工艺包括手工铆钉带和带有特殊两件式铆钉的支架。这个过程足以满足批量要求并生产安全接头,
[查看详情]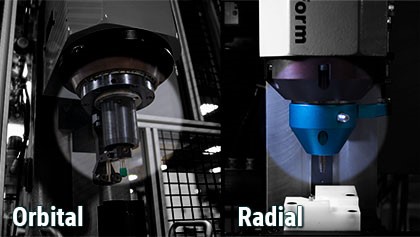 有什么不同? 我们一直听到 - 轨道和径向铆接有什么区别。在设计新组件和寻找合适的紧固或成型过程时,这是一个重要的主题。为了帮助您更好地理解每个流程并找到正确的解决方案,我们将一些比较考虑在内。 形成一个榫头 轨道和径向铆接中最明显的区别是喷丸的刀具路径。通过轨道铆接,喷丸保持固定角度,通常为6°,并以圆周运动在紧固件上旋转。当它沿着榫头旋转时,它会轻柔地形成材料
[查看详情]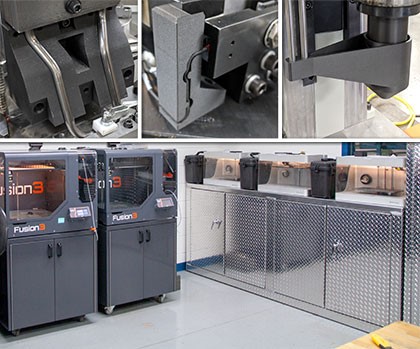 Orbitform致力于持续改进的最前沿。我们在员工和制造流程中投入巨资,成为我们自己的最佳版本。我们对持续改进的最新投资是我们新的3D打印单元,以及致力于3D打印的机械工程师。 怎么一切都开始了 在2018年初,Orbitform投资了Markforged Mark Two 3D打印机,开始测试将3D打印添加到我们的功能中的可行性和价值。在试用期间,我们印刷了各种机
[查看详情]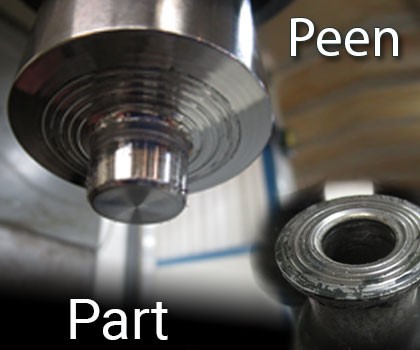 形成一个耀斑 轨道形成耀斑是一个独特的过程。当施加成形力时,材料流向阻力最小的路径,由锤头工具的几何形状引导。成品形式取决于周围装配区域的设计,以及工艺所需的工具。 尺寸要求 最近,客户找到了我们的衬套组件。设计工程师正致力于在轨道上形成用于保持,尺寸要求和增加成形榫头表面积的喇叭口。在我们的解决方案实验室进行测试后,成型非常成功。材料流畅地向外流动,创造了客户所需
[查看详情]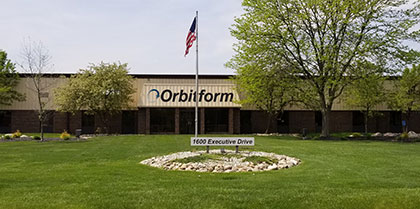 Orbitform始于1984年,制造轨道和径向成形设备。在我们的前十年中,我们通过在多点头上添加多成形选项,扩展了现有工艺。我们还创建了我们的解决方案实验室,以帮助我们的客户进行产品设计并确定其应用的最佳流程。 在这些形成时期,Orbitform主要与汽车行业合作,开始寻求战略性业务收购。我们的目标是为汽车制造商增加我们的工艺产品,并开始为其他行业提供解决方案。 重
[查看详情]
首页
上一页
下一页
尾页